Japanese Band
piquo is ------------
a Japanese band
all of us live in ny
piquo-songs are
mostly in English
and some of them
are in Japanese
a few of their words
do not belong
to any language.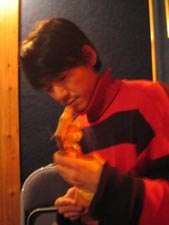 SEIICHIRO KOIZUMI




TOMOKAZU YANO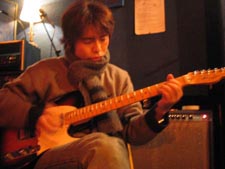 HISTORY
coco para---1998
used to be only
naomi + seiichiro
singing and
playing bongo+
guitar+harmonica

pina para---1999
used to be 5 of us
naomi+seiichiro+
satoko+ryuichi+
takeyoshi
singing+playing
guitars+sequence
+many elec. toys

piquo---2000
naomi+seiichiro
+takeyoshi
singing+bass+
guitar+timbales


new piquo
piquo 2003

we are currently
3 of us--------------

naomi watanabe
--------vox+timbales

seiichiro koizumi
-----bass+ukulele

tomokazu yano
--------guitar

Since takeyoshi left
to Japan, we play as
trio. We have special
guests coming to play
with us. Be ready!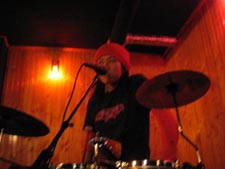 NAOMI WATANABE