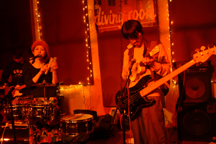 on the way to somewhere your friends
came along to play...that's how we
all met. that's all about what we do.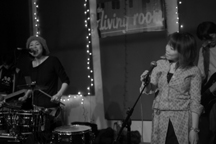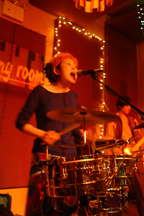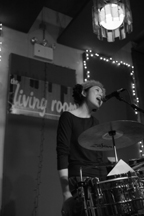 naomi and christine
playing mono-beings
together...two monos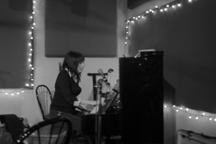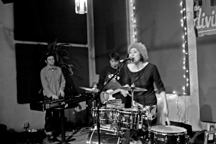 chris played on doggy chat...was fun!
emilio and claudio played on our new-
old mixed song...a murmur from heaven.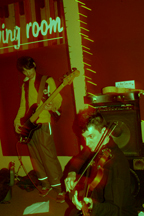 they are x'mas brothers.
both are born 12.24 to play
all kind of strings working.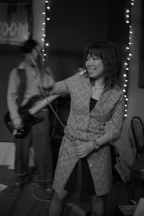 here is
a killer
cat at
home.
the stage
is hers.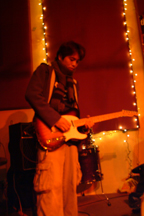 tomo stands to make sure all of us are
on the land. taking his time to warm u up.

"I feel like barking again!"
naomi barked and others barked.
thanks for your company...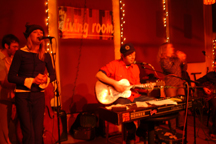 thanks to
chris and kate
and their band
members
for being
a part of
our party!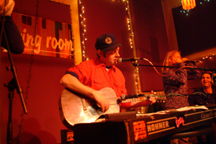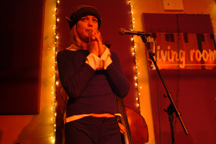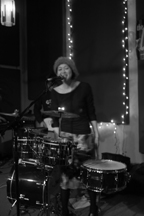 thanks to the living room!
it's always our favorite
place to play and hung out.
click bartenders to visit
"living room" the website.