Piquo is still sleeping... Please check
STALK ON NAOMI's section on your left!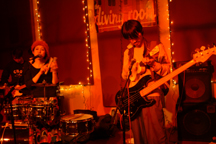 OUR NEXT SHOW IS


TBA


















Please write your review
about our CD, shows, our
website or something simple
like which song you liked...
Click above now to tell us!

Our new CD "mono-beings"is
now on sale at CD baby.com
Click the blue image below
to have a listen!